rotekz wrote:
That is not an entrance through the Vatican wall. Who's clueless now?

Look in the mirror, that's your answer.
See the round bulged part on the right in Scavino's photo, a white overlay that purportedly shows Saint Peter's square enclosed by Scavino's imaginary wall?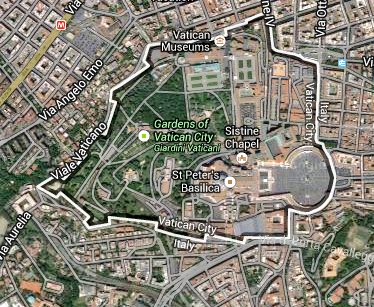 Now
click here
to see the nonexistent wall, and concrete bollards that Mr. Pippin is photographed standing at.